Our new user interface — "The New CallFire" — offers more options and a more powerful platform for creating campaigns and reaching customers.

Here are the three main enhancements that the New CallFire offers you when using our Call Tracking product.
Easier Searching for Numbers

Searching for numbers in the New CallFire is a snap! On one screen, you can easily search for numbers in just one screen. It's all simplified in one central location, the Purchase Phone Numbers screen. Totally cool!
Click here to learn more!

Office Hours, Google Analytics and more!

The newer version of CallFire gives you more control over your campaigns. Enabling our Office Hours function lets you easily schedule your campaigns to your timetable, while adding our free Google Analytics capability lets you obtain detailed statistics on your traffic, sales and conversions whenever you need.
Click here to learn more!

Improved Reporting Capabilities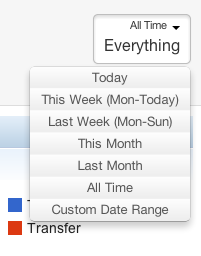 Sorting through your campaign statistics to obtain just the data you desire is a breeze in the New CallFire. Our handy new pulldown menu gives you a myriad of options for tailoring reports to your needs. Wow!
Click here to learn more!