Hosted IVR organizes the way your office connects with patients
CallFire has made medical office scheduling software affordable and efficient with our fully customizable Hosted Interactive Voice Response (IVR). With IVR, create custom phone trees that can help patients get routed to a specific department, schedule appointments, send automated appointment reminders, pay bills through accounts receivable, or even get transferred to their doctor. IVR can also be used to send outbound surveys, updates, billing notices, reminders, and more. Use our IVR Designer to set up your own phone tree or contact a CallFire representative and we'll create an IVR to your specifications for FREE!
Integrate IVR with automated appointment reminders
Create simple or complex phone trees for inbound callers
Create comprehensive telephone surveys with IVR
Learn more about Hosted IVR
Instantly send and schedule medical appointment reminders using Voice Broadcast
Our Voice Broadcast solution is an easy-to-use and affordable appointment scheduling software tool that allows doctors' offices to send out multiple patient appointment reminders instantly. Use Voice Broadcast to provide updates, for billing, or any other notice you want to quickly send to patients. Voice Broadcast allows doctors' offices to maintain a personal touch and efficiently expand their reach. Simply upload your contact list, record a message (or use the text-to-speech option), and deliver messages instantly.
Communicate efficiently with your patients and save time on administrative duties
Send medical alerts to hundreds or thousands of patients simultaneously
Send an appointment reminder or cancellation notice instantly
Send patient reminders that notify when test results are in
Learn more about Voice Broadcast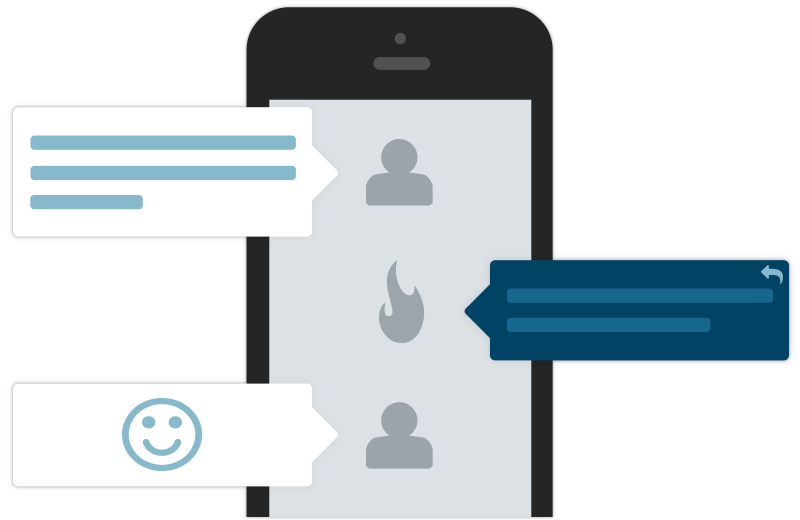 Personalize your medical marketing strategy with SMS text messaging
SMS text messaging is used for patient appointment reminders and cancellations, a prescription pill reminder text, office hour changes, test result alerts, and more. SMS text messaging is also used for things such as accounts receivable issues like past due payment notifications. Offices that do marketing, such as a dentist's or plastic surgeon's can offer free consultations or other promotions using a simple mass text campaign. Use a keyword, such as "Smile," that can be integrated into your ad campaigns. By texting that keyword, prospects have opted in to receive specials and other announcements from your business. Just upload your list, type your message, and you're ready to schedule or send.
Send a medical appointment reminder or cancellation instantly
Send past due payment reminders with SMS texting to keep accounts receivable on track
Integrate a short code and keyword to enhance your marketing strategy
Learn more about Text Messaging
Sign Up Today!
 Easy-to-use, web-based solution
 Only pennies per minute
 No setup fees
 Expert, friendly support
 Get started immediately