Make it a team effort, efficiently organize your team through an IVR solution
Help your team run efficiently through a collective effort. Our Hosted
Interactive Voice Response
(IVR) is an easy-to-use team management software that connects your team to each other and to fans with a simple phone call. Route inbound callers to the appropriate department with a simple auto-attendant, or send out surveys and notifications that enable callers to easily be transferred to the appropriate party using a simple keypress menu. CallFire's IVR designer allows you to create custom notifications and custom voice activated menus, by recording a message (or use text-to-speech), and using the drag-and-drop interface. With our simple IVR designer you will be up and running in minutes or we will set it up for you for FREE!
Organize your team by providing access to their personal records through inbound and outbound calling
Coordinate your team planning by sending pre-recorded messages with the option to verify through a touch-tone menu
Improve sales by allowing customers to purchase through an automated menu
Learn more about Hosted IVR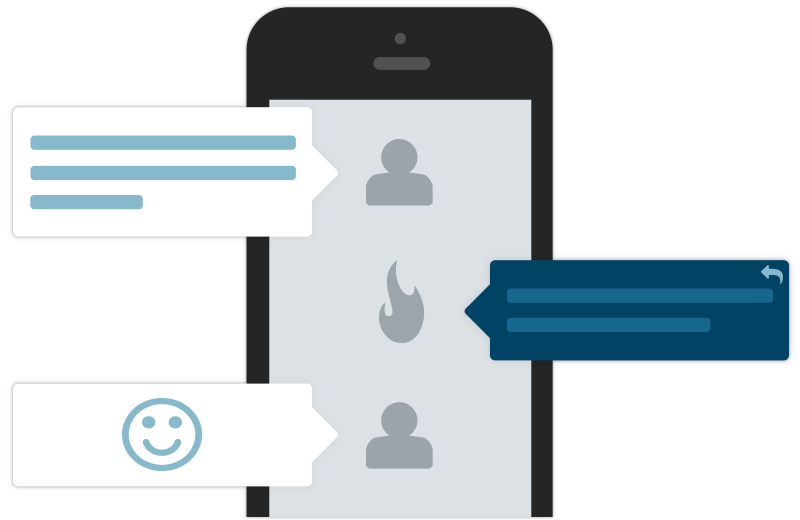 Stay on top of your game with Voice Broadcast and SMS messaging solutions
Improve your team planning by keeping everyone on the same page. Use Voice Broadcast to instantly send time sensitive notices to your whole team. Simply create a voice message you want your team to hear by recording your voice (or by using text-to-speech), uploading a list of opted-in contacts, and schedule or send out the message immediately. Team calling is a simple task when using CallFire.
If you want to use a different method, contact your team members through SMS text messaging, which has a 95% open rate. Texting is a great way to stay personal without being intrusive. Just type in your message, upload your list, and send out your message instantly.
Notify your team about important events or weather alert that affect games or matches
Improve organization by sending messages that have tasks for teams
Simpify team effciency with membership tracking software
Learn more about Voice Broadcast
Learn more about Text Messaging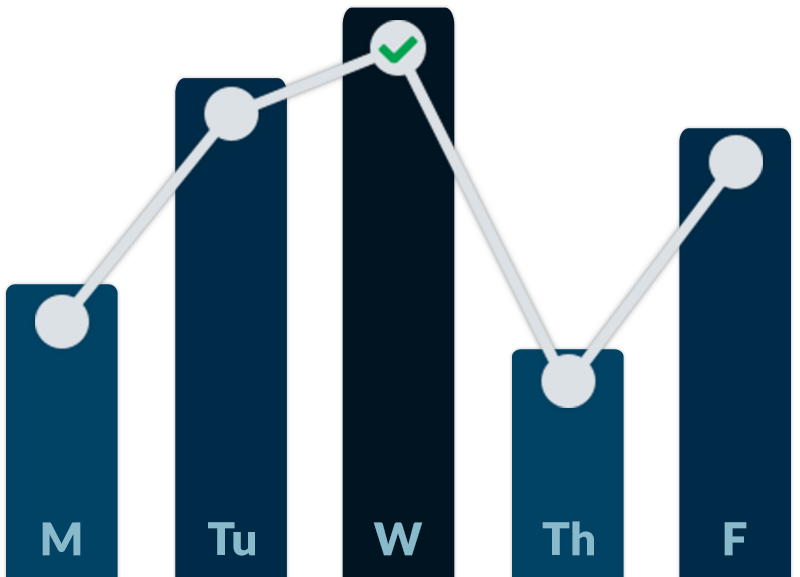 Buy Toll Free and Local numbers to track advertising efficiency
Stop wondering if your advertisements are working. Find out which of your ads and marketing strategies are converting to the most ticket sales through Call Tracking. Buy one (or thousands) of unique phone numbers that you can place on unique display ads, landing pages, billboards or print advertisements. Simply track which sources led to the most ticket sales. CallFire will track, forward, and record all of your calls, allowing you to determine which ads lead to the most phone calls.
Improve marketing strategies by analyzing sales for games/matches with a team marketing report
Increase ROI with a team tracker software your advertising efforts through Google Analytics
Save money by funneling leads and optimizing your marketing budget
Learn more about Call Tracking
Sign Up Today!
 Easy-to-use, web-based solution
 Only pennies per minute
 No setup fees
 Expert, friendly support
 Get started immediately