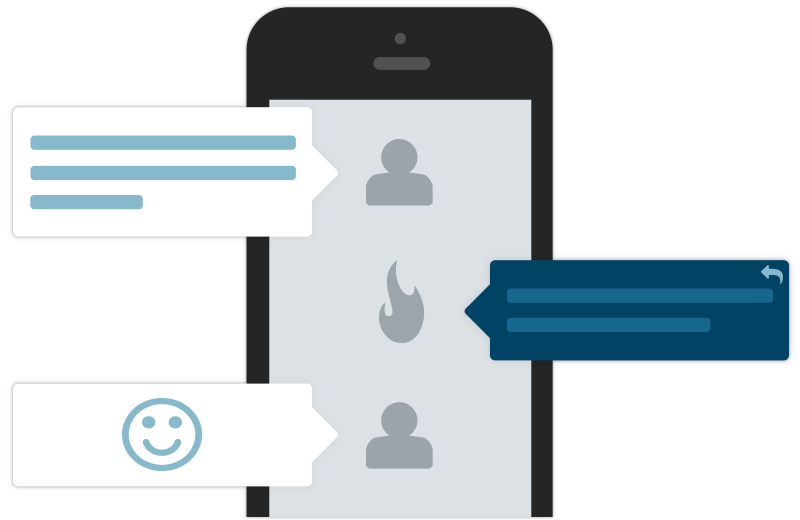 Reach more students and parents with SMS text messaging
A text alert system is a very effective and efficient way to reach hundreds or thousands of students, faculty and staff instantly. Our easy-to-use SMS texting tool can be used for sending grade reports, absentee notices, school or class cancellations, alumni updates, event updates, and more. Texting is praised as a less intrusive method for delivering information, and with an open rate averaging close to 98%, there is nothing else like it in terms of reach. Simply upload your contact list, type your message, and schedule when you want to send. Integrate SMS texting into your strategy today and get your message out.
Instantly send school alerts in the event of an emergency
Send school notifications like event reminders, cancellations, truancy or absenteeism announcements, and more
Send text alerts for school closings
Learn more about SMS Text Messaging
.
Get a message to your entire student body instantly with Voice Broadcast
Voice Broadcast offers a more efficient approach to delivering school notifications than email or hand-dialing. Schools can use our Voice Broadcast product to notify parents that their child missed school that day, to remind parents of a field trip, to send a holiday greeting, or to acknowledge a star pupil! It is also customizable and can instantly deliver all types of school alerts. With just a telephone and internet connection, just upload your contact list, record your voice (or use the text-to-speech), and send immediately or schedule for later.
Instantly send important notifications to parents and students
Send weather alerts or other notifications for unexpected events
Send truancy or absenteeism announcements instantly
Personalize communication with your campus community
Learn more about Voice Broadcast
Add some organization to your communication with Hosted IVR
Streamline the way your school communicates with parents, students and faculty by eliminating the need to search for and hand dial phone numbers with our Integrated Voice Response (IVR) solution. IVR can route incoming calls to an administration office or specific person, or to pre-recorded messages for quick delivery of information round the clock. If your school is raising money for a cause, create an outbound campaign and customize a touch-tone response system to accept donations. Use our IVR Designer to create your own phone tree or survey with an easy-to-use drag and drop interface. If you want us to set it up for you, give us a call and one of our specialists will do it for FREE!
Create emergency menus so that students and parents calling in can access information
Create surveys and polls or send donation solicitations
Route inbound calls to relevant information or faculty using auto attendants
Learn more about Hosted IVR
Sign Up Today!
 Easy-to-use, web-based solution
 Only pennies per minute
 No setup fees
 Expert, friendly support
 Get started immediately