You'll be pleasantly surprised at how smooth and straightforward it is to buy a keyword from CallFire. It's a cinch! And so affordable — just $25 a month per keyword.
Getting to the Purchase Screen
Your first step in creating and purchasing a keyword for use in Text Broadcast and advertising campaigns is to log in to your CallFire account, if you have not already done so. Then click on the Create button in the upper-left corner.
Next, you'll see the Create Campaign page, as shown below. Under Text Keywords, please click on the Purchase Keywords button.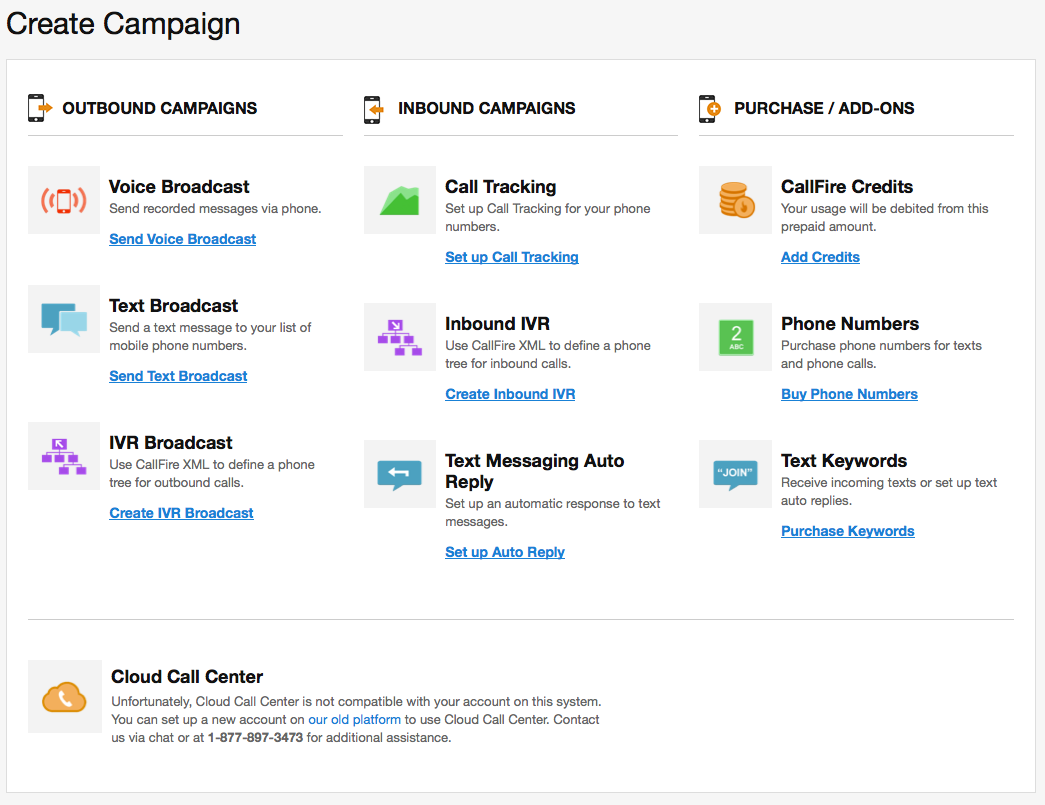 This willl take you to the Purchase screen, where you'll have the option of buying keywords and other CallFire products. We'll discuss this next. Keep reading below, please.
Purchasing Keywords
Click Add Keywords to search for available keywords (more information on keywords can be found on the
Keywords page
).
After you enter you keyword, wait a few seconds while the system searches to confirm availability. If the keyword is not available, the screen will appear with a red X.

If the keyword is available for purchase, a green check mark will appear. Click the Add button to select the keyword.



At this point, you can click Confirm Purchase. You can also search for additional keywords, and/or click the red circle to remove the keyword. Once you click to confirm your purchase, please be patient as the system processes your order. The order status will move from Processing to Finished once it has completed.