You can easily sign up for CallFire via Facebook. Our site "authenticates" you using your Facebook credentials, saving you time and effort. You can use this same Log in with Facebook button to log in to CallFire on later visits. To learn about how Facebook deals with external sites, please visit their login
help
page.

The CallFire login page
To get started, click on the "Log in with Facebook" button.

The Facebook login page
If you are not already logged into Facebook, you will be asked to log in to your Facebook account.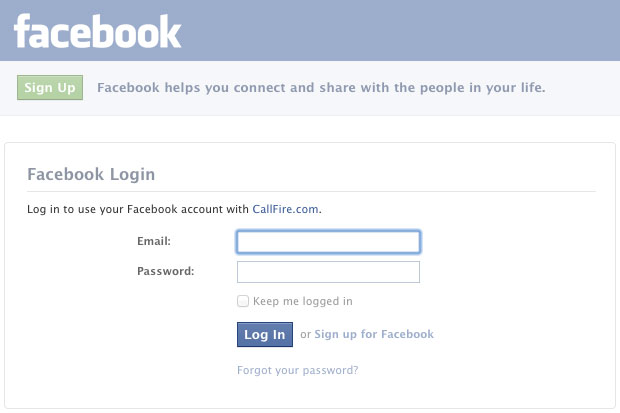 "Allowing" CallFire
Upon login, you'll see a screen like the one below. It will prompt you to allow CallFire access to basic information that you have already deemed pubic to Facebook. However CallFire will never collect this information or post anything to your profile — we just use this access to streamline the account-creation process for you. For more information on Facebook's public profiles, please click here.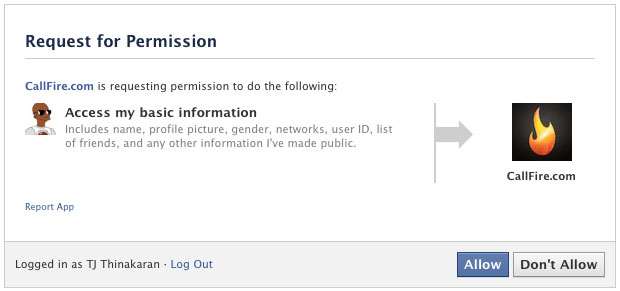 Please click on Allow to go to the next step. The next screen (shown below) will allow CallFire to send you email and access your website.
Remember: At no time will we post to your wall, or harvest or resell your personal information.

New user information
Once you click "Allow," you'll be redirected to your CallFire landing page. From now on, if you're already logged in to Facebook, clicking on the "Log in with Facebook" button will allow you to skip the CallFire login process.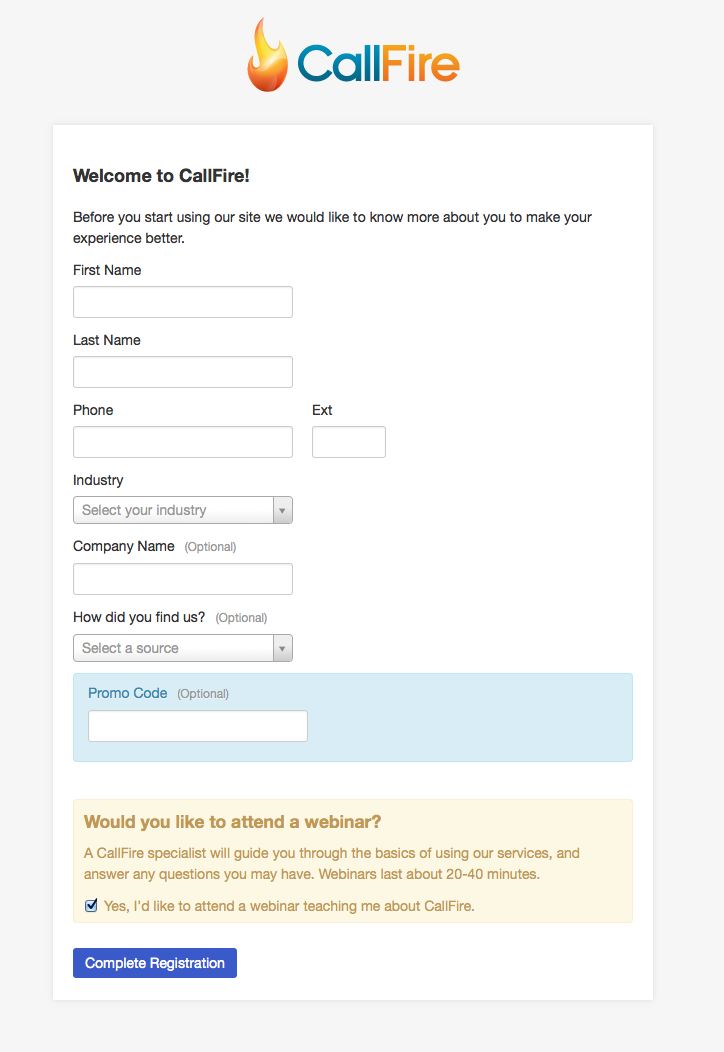 Welcome to CallFire! page
After you complete the above form — or decide to do it later — you will be directed to the Welcome to CallFire! page. It offers you a bevy of options, such as walkthrough videos, a chance to sign up for a live webinar and contact information for the CallFire Support team. Or, you can immediately begin using one of our products!

Let's learn more about the Welcome to CallFire! page in the next section.