Monday, April 1, 2013
In an insurance company, agents having to perform the mundane task of manually dialing numbers from a contact list can become a bit irritated. Their lack of interest by let's say, the twentieth call, will be evident to potential leads, discouraging them from choosing your particular agency. After all, we are swayed by positive, happy-sounding people.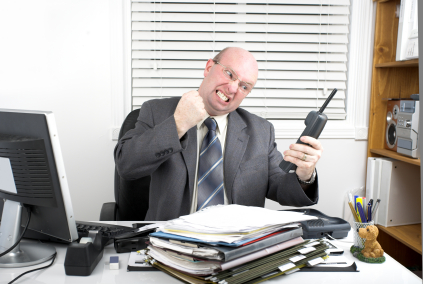 There is a cure to the tedious pain of fishing for leads. Rather than having your agents skim through a list, dial number by number, jot down different information per call, and wait out the possibility of being sent to voicemail, they can use CallFire's
Cloud Call Center
to eliminate these time-wasting steps that have slowed down productivity.
With the Cloud Call Center, agents can directly input contacts or upload a list of contacts. The software will automatically call the list of leads for your agents. Whenever they need to contact potential leads, the Cloud Call Center will connect them to live leads with the possibility of reaching three times more leads than they would have reached by dialing manually. That's quite a difference.
Some of the many perks that will relieve you and your agents from a work overload include CallFire's
auto dialer
which enable you to dial up to four leads at a time, the automatic dropping of busy phone lines, and the unnecessary need to leave a different voicemail for each unanswered call. With CallFire, you can leave a prerecorded message with your own voice onto voicemail boxes so that your agents can carry on with their busy day--migraine free.
As a result, this time saving process generates more leads that can boost sales up to twenty to thirty percent. That in turn leaves the insurance agency with more revenue and more clients. Who knows, with that extra income you may be able to spend on something new for the business.
By using CallFire, you will be eliminating a good chunk of the agent's step-by-step process, day in and day out. This simplified version of cold calling can eliminate your salary spending. So instead of sticking to outdated and inefficient methods, pick an inexpensive alternative that will generate a profit and sufficient increase in leads.