Monday, April 7, 2014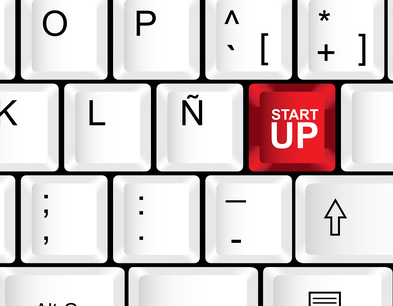 Launching a new business is one of the most daunting prospects you will ever face. Even with years of experience, reams of contacts, clients lined up, money in the bank and that all-important hunger for success, there are so many unknown quantities.
If you educate yourself about some of the common mistakes made by start-ups during the first year of business, you can avoid becoming one of the
80% of business that fail in the first 18 months
. To help your fledgling company traverse the choppy waters of the business world, have a look at our top tips for surviving that all-important first year and a half.
Set rejection targets. It sounds counterintuitive, but if you're not hearing a whole heap of 'no', you're probably not working hard enough. People will shoot down your ideas all the time – use that negative feedback to motivate you towards something positive. Persistence will pay off, but it means taking lots of rejections on the chin.
Get the right people. You might have a singular vision and a winning product, but if you can't sell it to people, you're going nowhere. Not everyone is cut out for marketing and selling. If that's you, hire people who can do it well. If you can't afford to take on full-time employees, outsource specific projects to contractors.
Get the right technology. Even with the right workforce in place, some objectives are always more efficiently achieved using technology. If part of your business is making lots of phone calls, automated voice broadcast will help you turn a handful of weekly calls into thousands.
Don't panic. Or, to use another adage: work smarter, not harder. A lot of what counts for 'hard work' is either busy-work, time-wasting or just plain freaking out.
Keep the big picture in mind. Most start-ups begin their journey with a grand, broad vision of what they want to achieve. Then the day-to-day realities set in, and you start concentrating on small details to the negation of the company's other goals.
Be the business. If you like the 9 to 5, starting a business probably isn't for you. If you want to avoid ending up in the 80%, you need to put in long days when necessary, and be passionate about what you're doing.
Define your audience. Don't kid yourself that everyone is a potential customer. With so much choice out there, success lies in niche markets, and some thorough market research will really pay off in the long term.
Give stuff away. Once you've defined your audience, go to them. Create a social media campaign with free offers. Encourage users to tell their friends about you by offering incentives for sharing. Build a list of text message contacts by offering even more freebies. Building brand loyalty in the first year will power you through the next year, so don't scrimp on marketing costs.
Listen to your customers. Don't make the fatal mistake of building an impressive customer list and then proceeding to ignore them. Customer feedback is critical to long-term success. It might sting to hear your personally-designed website is letting your service down, but if that's what people are saying, hire a web designer to get it done properly! Again, text message and social media engagement is crucial to staying on top of what your audience is saying.
Keep your emotions in check. This is harder than you'd think. Starting your own company heightens every success and disappointment. And although a strong emotional investment is good for tenacity, it's important not to let your feelings take over. Keep the emotions at bay and you'll keep the administrators away.