Friday, October 6, 2017
What do the names Harvey, Irma, and Maria have in common? If you live anywhere near the Southern and Southeastern part of the United States, these words are more than just people's names. They represent some of the most disastrous hurricanes this season. 
If your business is located anywhere near hurricane-battered states or you have experienced emergency situations like earthquakes, snow storms, tornadoes or fires, you are likely on high alert. Even a nasty ice storm or high-wind thunderstorm can create emergency conditions and make it difficult to resume operations. 
You can't stop the emergencies from occurring, but you can prepare for them in advance and reduce the likelihood of team accidents and mishaps by communicating effectively. Below are some tips on how to enhance your communication so you can protect your team in the event of an emergency.
Create an emergency contact list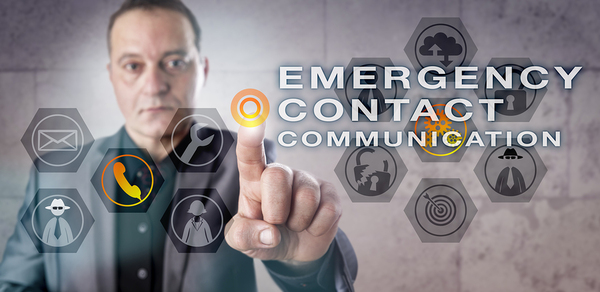 It's never too early to prepare for an emergency. Start by gathering your team's contact information into an emergency contact list that includes employees' phone numbers (cell and alternate numbers), email addresses (personal), and emergency contact names and phone numbers. In addition to keeping a copy of this list at your place of business, secure it in a remote area in case you cannot get to your physical business location during an emergency. Print out a copy as well in case an emergency knocks out your internet access.  
Emergency Alert Notifications
Even a small thunderstorm can cut power and affect your business operations. During these and more serious emergencies, you need an alert system to notify your employees of your business status. Without a reliable method of communication, employees could drive into work under hazardous conditions and risk their safety. 
Some of the best and most reliable communication systems are those that can contact your team members within minutes and eliminate the need for you to make tedious manual calls. When an emergency hits, you should be able to notify all of your team members quickly and let them know the status of your business and what their next steps are. 
Voice Broadcast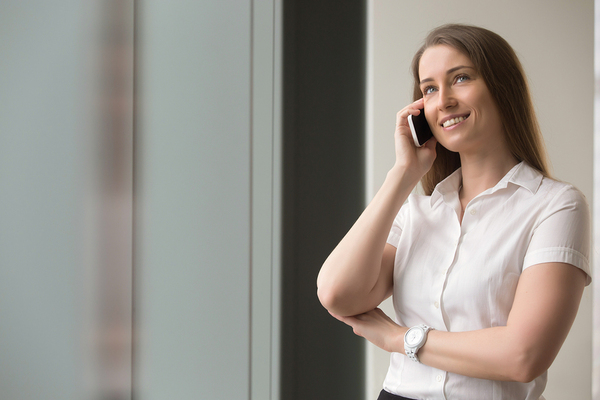 One way to communicate with your team members quickly during an emergency is with voice broadcast. Simply upload your emergency contact list, record a custom voice message and send it to all of your employees simultaneously, and within seconds. You can also set it up to automatically call the recipient back if the message goes to voicemail.
Located in the unpredictable weather of the northeastern US, Bob's Stores knew they needed a quick and reliable emergency notification system to contact team members. The company implemented CallFire's voice broadcast just in time for disastrous Hurricane Sandy to hit its area, leaving millions of people without power. Within minutes, the company was able to contact hundreds of people to tell them the store was closed and not to risk coming into work. 
SMS messaging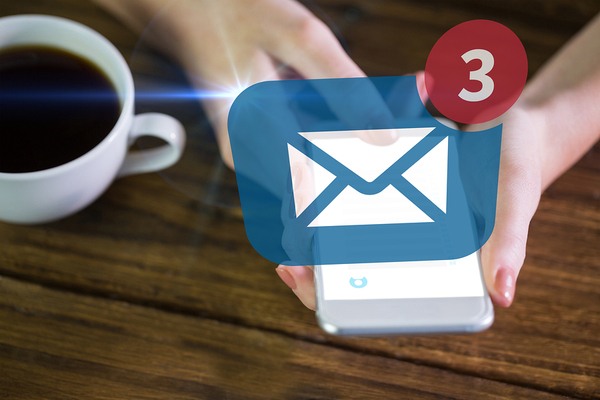 SMS messaging is another technology businesses use to send notifications to their team members during an emergency. SMS messaging involves sending text messages to all of your contacts simultaneously, and when used in conjunction with voice broadcast, it lets you reach as many people as possible.
South Wesleyan University uses CallFire's SMS messaging solutions to notify its students during emergencies. With a student body so large, the organization was concerned about having enough time to contact all of them manually. They also needed to abide by the Clery Act, which requires universities to send notifications to students and staff in the case of an emergency.  With CallFire's SMS messaging, the university logs into its account, types the notification and sends it instantly. The notification system came in handy during a tornado in 2012 when the school sent out an alert to its students to notify them. It took only two minutes to send all of the messages, a feat that would be impossible with manual calling.
Voice broadcast and SMS messaging are cost-effective and easy to implement, but even more important, they will help you keep your team and employees safe. To learn more about CallFire's emergency notification solutions, sign up for a free account here. Getting set up is fast and easy.
Want to learn more?
Download our product guide to get started with Voice Broadcast
DOWNLOAD NOW