Sunday, June 11, 2017
Promotions are necessary to small business growth and customer inspiration, but they are useless if none of your customers know they exist. To extract as much profit potential out of your small business marketing promotions, and raise enough awareness to move ROI in a positive direction, use the strategies below to get more visibility on your promotions.
1. Social media
Take advantage of the social media platforms you currently use for your small business marketing campaigns and get active publishing content around your promotions.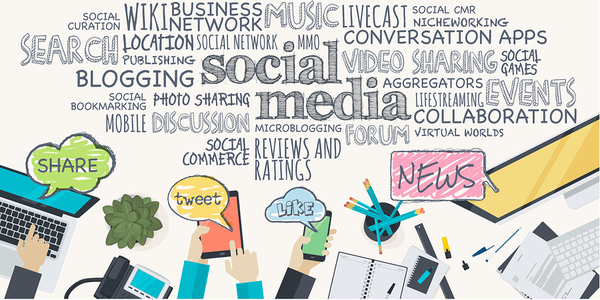 Doing this successfully involves knowing which media performs best on which platform. For example, if you are a B2C company and your products can be displayed in image format, use Pinterest and/or Instagram as they are visual networks.
Create high-quality graphics with programs like Canva and/or take photographs of your products. If you are using Canva, you can add the text directly to the image with a call to action to take advantage of your promotion.
If you are a B2B company, you will raise more awareness on LinkedIn and Twitter. Use images on Twitter as well for maximum visibility. Use LinkedIn publishing to publish content to your home page and profile. Your connections will get notified when you publish your content. Or post a link to a page on your website where you are advertising the promotion. Your connections will see the content in their homepage feed.
Tip: LinkedIn Publishing is primarily focused on non-promotional content. It is a blog publishing platform. But, the way to use the platform to your advantage is to create valuable content and include a snippet at the end about your promotion or your products. So, for example, if you run a photography business, you could write an article on "10 tips to nailing your wedding photos" and then offer a 20% discount for wedding day packages at the bottom of the article.
2. Text messaging
Brands use text messaging for various purposes but one of the main strategies is a focus on brand awareness regarding promotions.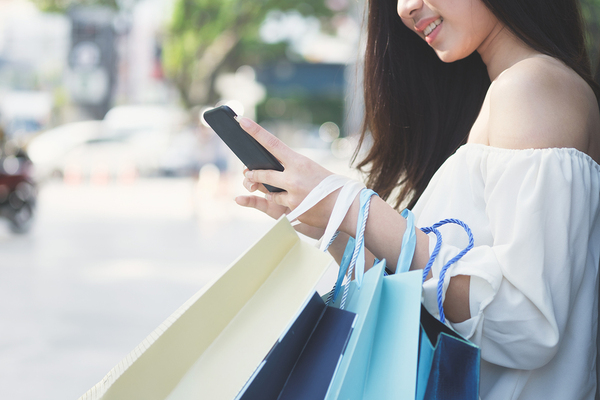 Text messaging provides brands an immediate connection to potential customers. Since text messages are delivered almost instantly and they enjoy an open rate of 82% (compared to email open rates of 17-25% on average), text messaging can get your promotional messages opened quickly and read by the people who are ready to take action.
Users can also reply to text messages with little effort resulting in greater reciprocation and involvement. Text marketing is a minimally invasive strategy to building brand and promotion awareness.
Starbucks successfully used text messaging to encourage customers to opt-in to its "Frappuccino Fun All Summer Long" campaign. Recipients were told to opt-in with clever keywords like "WOOHOO," "SMILE," and "STRAW" to join the campaign. When opted in, recipients would receive six messages per month.
Due to its high deliverability and open rate, text messaging is a strong accompaniment to other promotional strategies and contributes to a well-rounded small business marketing campaign. Whether you are running a discount, contest, sweepstakes or any other special promotion, consider text messaging as a key component of your small business marketing.
Click here to see some plans and pricing for our text marketing packages. We offer multiple plans to suit your small business with per-minute text rates as low as 5 cents / text.
3. Voice broadcasting
Voice broadcasting is another simple way to broadcast your messages to your audience all at once. It is similar to other communication strategies as it allows for wide-scale messaging, but it differs from email and text marketing in that it provides a more personal touch. Since users will hear your voice or the voice of the speaker, it can create an instant connection with recipients.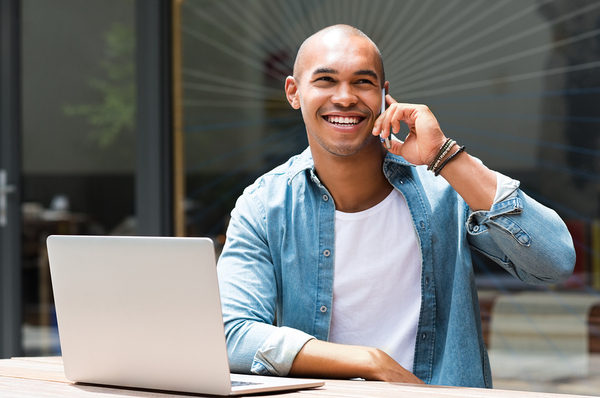 Another advantage of voice broadcasting is that it can reach the less tech-savvy people you may want to target with your promotions. There are still some people who use their phones primarily as a calling device. These are the people you also want to target with voice broadcasting, the ones who may never interact with your promotional messages otherwise.
Though voice broadcasting had been primarily used by government and commercial agencies to provide warning systems and alerts, small businesses are using the technology to spread awareness of their special deals and promotions to target a greater number of people than simply email and social marketing alone.
Schwaps, a real estate investment firm used voice broadcasting to provide detailed property information to prospective buyers and also keep in contact with them on upcoming properties. With voice broadcasting, the firm was successfully able to speed up their contact process by sending messages to a large group of people with one click, freeing up the firm's time and resources.
If you want to get your promotional messages out to more people and speed up your call times, voice broadcasting is a viable option for your small business marketing campaigns.
Whether social media, voice or text messaging, all three strategies can be used simultaneously to engage customers and get your promotional communication to more people who are ready to act on them.
Want to get started with a text marketing campaign? If you want to try text messaging for your small business and see how it can help you raise awareness about your promotions, sign up here for a free account. No commitment required.
Want to learn more?
Download our product guide to get started with Voice Broadcast
DOWNLOAD NOW