Saturday, June 11, 2016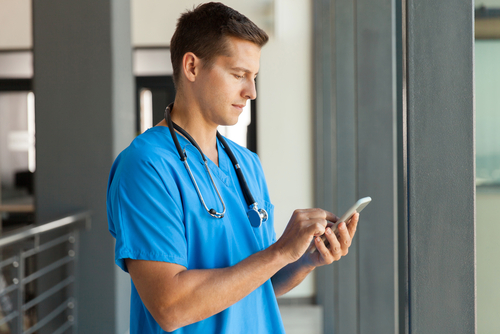 Almost two thirds of the people in the United States use smartphones, according to the Pew Research Center, which means that text messaging via these devices is a reliable method of communication. This is why the Joint Commission's new texting guidelines are relevant in terms of mobile health (mHealth). The Commission has recently announced that doctors can use text messages to submit patient orders, within specific parameters, and still stay HIPAA (Health Insurance Portability and Accountability Act) compliant. There are, however, certain ways of using this mobile technology that will increase compliance and decrease complaints.
Fewer Barriers to mHealth and Mobile Technology in the Health Sector
Mobile technology and mobile communications have come to a point where it's considered commonplace, reliable, and preferable over traditional means of practicing a trade and communicating. People all over the world, in many industries and sectors, have become comfortable sharing important information, scheduling appointments, and recording critical information via text messages and smartphone technology.
But these actions have been slow for some in the healthcare setting to embrace. Some professionals have expressed doubt that text messaging for healthcare is an efficient way to deliver and document information, and remain compliant with the HIPAA. Things are taking a turn lately though, as physicians realize that mobile technology as it applies to health is convenient for medical staff and patients. They're finding that as long as they ensure their patients are happy about the technology and mHealth process, it is typically a win-win for everyone.
Seamless Integration Is Key
For mobile technology and texting to take hold of the health sector, IT consulting firm's Al Villarin, MD and CMIO, says that there must be an initial contract "between the technological and the clinical." He explains that for text messaging to become universally adopted throughout a health organization, the communication method needs to fit in with the current workflow. This is best done by encouraging clinicians to suggest, and use, texting from the beginning.
Burwood Group's executive director of healthcare solutions, Tim Needham, states that any communication, including texting, in regards to mHealth will succeed only as much as all participants can be involved. He adds that physicians who don't have easy access to the tools they need, and support for those tools, will quickly revert back to the methods that they've been using (which sometimes are unstable mobile technology apps or time-consuming old-school methods).
It's important to point out that, as physicians look toward the future and to easier ways of communicating with their patients, they need to make sure that they are only using HIPAA-compliant technology at each step of the progression. Most vendors who market to doctors are compliant, and have been for the past few years, which is a good thing. There is still a need, however, to find a good mHealth technology provider that will offer universal value to all medical professionals. Discovering this gem could greatly increase efficiency, as well as doctor and patient satisfaction, in the healthcare sector.