Monday, October 27, 2014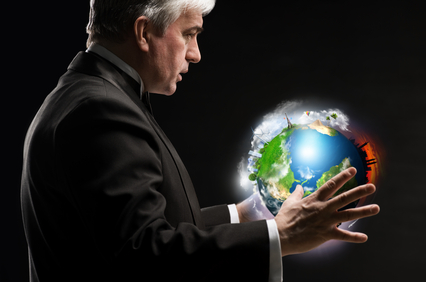 The internet and mobile technology are staples of life for many of our world's citizens, including in countries still "emerging" and "developing." Cell phones are particularly popular, and the internet has made serious headway as well, though smartphones are still somewhat rare in third-world countries despite growing a population of those who own the devices in countries such as Jordan, Lebanon and Chile.
People all over the world use their phones for a variety of reasons, from
text messaging
and photography, to exploring the latest news and information around politics, healthcare and consumerism. Mobile technology use in African countries is now increasingly used to make or receive payments. And while the internet still has "limited reach" in much of the developing world and especially rural areas, once people obtain access, they integrate the technology into their lives almost immediately.
A Pew Research Center survey studying 24,263 people in 24 emerging and developing countries from March 2, 2013 to May 1, 2013 found 21 nations used the internet for social media purposes among others. Sites such as Facebook and Twitter are utilized to stay in contact with family and friends, and discuss religion, popular culture and
politics
.
Internet use is particularly common among young people in these countries. In 14 of the 24 nations, at least 50 percent of 18 to 29-year-olds are online. Additionally, richer nations unsurprisingly have a higher percentage of internet as well as smartphone users.
While politics is not at the top of mobile tech uses in emerging and developing countries, such technology nevertheless provides citizens of these nations with a way to learn the "political leanings" of peers and participate in political dialogues. Discovering a person's true political beliefs over social media is particularly common in Latin American, Middle Eastern and sub-Saharan African countries. It is less common in countries such as Turkey, China and Egypt.
Several examples depict just how popular online political discourse is in the Middle East. In Lebanon, 72% of social networkers say they share political views, while six-in-ten or more in Egypt (64%), Jordan (63%) and Tunisia (60%) say they discuss politics on social networks. This activity is also common in Kenya (68%) and Nigeria (62%). Some countries use cell phones to obtain their political news and information, including Venezuela and China.
However citizens in emerging and developing countries are using mobile to get their political information and start dialogues, the impact of mobile technology on global politics will likely become more intense as smartphone usage proliferates. For now, one thing is certain: Quicker, easier access to information and global communication will help put the power back in the hands of the people, no matter where they live.