Monday, October 13, 2014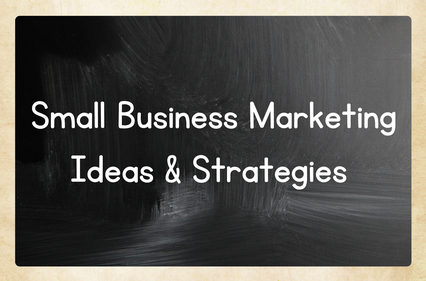 October is Canada's Small Business Month, and whether starting or expanding your business, this month is perfect for making progressive changes. Let's look at 10 important tips for growing your business in Canada:
1. Define Your Customer
Don't market your product or service until you know exactly who your target audience is. Marketing is as much about attracting new business as it is placing ads, so learn everything you can about your audience before crafting marketing campaigns. Know the demographics of your target customer—age, locale, interests, etc. Think about the lifestyle and attitude of your audience and develop campaigns from there. Use the web for market research and studying current consumer trends.
2. Planning & Task Lists
Making a to-do list each day is an easy way to increase productivity, as it helps entrepreneurs stay focused and on track. It puts the pressure on, encouraging business owners to work down the list and stick to it without distractions. Plus, when all the items are crossed off at the end of the day, it creates a true sense of satisfaction and accomplishment.
3. Manage Your Email
Is email putting a stop on productivity? Allow your email program to take on busy work. Configure your chosen program with filters so it sends spam directly to the trash. If your program alerts you to every new email, you might consider turning the feature off so you aren't constantly distracted. Set aside time for reading email and stick to it--don't answer messages all day long or during your most productive time.
4. Present Quality Business Cards & Web Sites
Employ the highest-quality business cards and web site you can reasonably afford. Your card and site represent your business, so professionally-designed options are always best.
5. Organize Paperwork
Paperwork falls into two categories: that which requires immediate attention...and everything else. If paperwork needs a response and will take you three minutes or less to complete, get it done. If not, place it in a current file or inbox, and attend to it every two days.
6. Use Voice Broadcast
Voice Broadcast
sends important alerts, updates, notifications and promotions to employees and customers alike. Create custom messages using real voices or text-to-speech, and send one or 1,000 messages instantly.
7. Implement Call Tracking
Call tracking
allows you to purchase local and toll-free numbers from a reputable database for advertisement use and to track the effectiveness of each campaign. Send messages from a long code, create custom alerts that notify you immediately, and review your advertising performance "holistically." Keep what works and change what doesn't.
8. Talk It Out
Rather than just exchanging information with clients or potential clients, cultivate "the art of conversation." Ask customers what's working and how you might improve. This is yet another easy way to impress clients and practically guarantee repeat business.
9. Try Interactive Voice Response (IVR)
An
Interactive Voice Response
system makes it possible to create polls, surveys, appointment reminders and more, both inbound and outbound. Use an auto attendant to route incoming calls and save time and money, or use phone surveys to collect data and fine-tune products and services.
10. Schedule "Me" Time
Don't forget to take time for yourself. Daily "recharge" periods are important for everyone to allow balance, relaxation, and reflection. "Recreation" includes the word "recreate," and that's exactly what you should do every day—recreate yourself.