Friday, April 19, 2013
Saving money is important. Making money is even more important. For marketers and advertisers, both saving money and making money is crucial. In advertising, it is difficult to see and measure results in many cases. CallFire has developed solutions that not only create results but also show them too. With
Call Tracking
, you can monitor where your money is going, what is reeling in business, and what strategies you need to shuck out immediately.
Call Tracking allows you to see which ads draw the most conversions. Simply use a unique CallFire local or toll-free number for each ad you place. Whether it be your ad on the Internet, your ad on a bench, or your ad on a giant billboard, CallFire can reveal which is most effective by analyzing your numbers that are on the ads. That means we're going to try to save you money as soon as possible.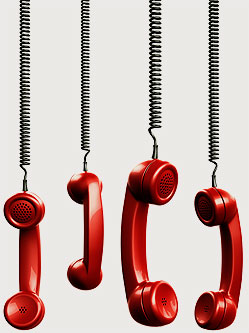 It is simply the easiest way to increase advertising ROI. For all incoming calls, you will be able able to access caller ID, Google Analytics data, and even record the conversations. You will really get to know if what you're doing is actually working, which is often difficult to measure in marketing and advertising.
Many marketing firms have used CallFire to provide other businesses with advertising strategies. With the use of Call Tracking, the agencies are able to show their clients that their ads are generating leads. Services like Cloud Call Center enable these firms to go through massive lists of thousands of leads to generate potential clients.
Not only can you use Call Tracking and Cloud Call Center to improve your marketing strategies, you can use CallFire's Voice Broadcast too. It allows you to send out an abundant amount of pre-recorded messages (yes, an ad in itself) to a large amount of people, instantly.
If you're looking to try a different marketing strategy, we offer a hosted IVR system that you can set up for promotions. Promotions can work very well so why not offer a chance to win through an interactive customer satisfaction survey? All you will have to do is record a message or use text-to-speech to create your personalized outbound survey. You will even be able to receive up-to-the-minute call data to track this approach.
Many CallFire clients are in the advertising and marketing business. We have brought them a successful and simple way to market their businesses. CallFire is here to boost your business' efficiency.