Thursday, May 29, 2014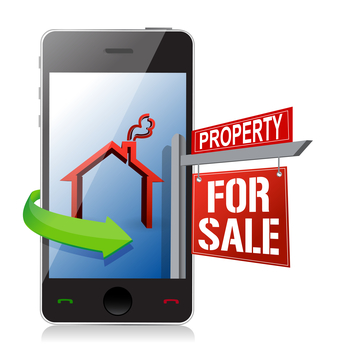 The cost of traditional real estate marketing today can be prohibitively high. However, savvy realtors understand that mobile technology, by contrast, is an effective and cost-efficient way of generating sales leads. These agents find SMS text messaging invaluable in a number of ways, so why not try incorporating some of our ideas into your next real estate marketing plan?
"Text for more information."
Texting is often the fastest and most efficient way to communicate, and consumers today are oftentimes more comfortable with texting than placing phone calls. With SMS text messaging, specific listing information or mobile website links may be sent to leads instantly. What's more, realtors can easily follow up with personalized messages or, if the prospective buyer or renter prefers, a phone call.


QR Codes
Prospective buyers and renters often find listings through printed materials including direct mail, lawn signs, and flyers. Information-packed ads are off-putting; QR codes, on the other hand, take up little space but may serve as a bridge to a wealth of information, linking interested parties to details about a specific listing or realtor.

Prospective buyers or renters simply scan the QR code with their mobile devices. When the code is sent to the realtor's advertised short code via SMS, consumers receive an automatic response that includes property information as well as a link to the corresponding mobile website, complete with pricing information and interior photos.

QR codes may also be placed on realtor's business cards and even on their business vehicles, making instant communication with a real estate agent possible for motivated renters and buyers. QR codes are easily tracked, making ROI analysis possible as well. They're not for everyone, but if you want to develop a more creative real estate marketing plan, give the humble QR code a go.


Building and Marketing to a List of Opted-In Leads
Whether potential buyers initiate contact in response to an advertised phone number or by scanning and texting QRs to short codes, SMS texting is a great way for realtors to grow their opted-in leads list. After all, potential clients' contact information is captured at the moment the texts are received. Thus, agents are in the strategic position of sending out mass text messages when new listings are added—which is necessary since the FCC now requires text marketers to only message opted-in contacts.


Pairing SMS Texting with Voice Broadcast
Mobile technology makes sending and receiving short, non-intrusive communications simple. This is true not only for SMS text messaging but for voice broadcast as well. Pairing the two is an even better strategy for maximizing lead generation. SMS texting and voice broadcast alike allow realtors to deliver short, informative messages to an entire list of leads instantly. Recipients, who appreciate the personal touch that a human voice can add, are free to listen to voice broadcast messages at their own convenience. This twin attack of voice and text is on of the most penetrative real estate marketing strategies you can adopt.


Adding Interactive Voice Response
Once interested buyers and renters have opted in to receive listing information via SMS texting and voice broadcast, realtors still have one additional channel of communication they may wish to add: interactive voice response (IVR). Thanks to IVR for real estate, agents are able to make the leap from SMS texting to fully engaged conversations with clients. With just the touch of a button, opted-in voice broadcast recipients may either listen to specific property information or connect directly to a live agent, thus moving the transaction along the sales pipeline.
Potential buyers and renters today have their smartphones nearby and ready for communication at all times. SMS marketing, along with voice broadcast and IVR, are some certainly the most effective ways of utilizing mobile marketing for real estate, and can give your realtor marketing plan the edge you need. Smart real estate agents are in the know about this extremely powerful tool, capturing potential buyer information at the point of contact and converting those leads into sales. For agents with their finger on the pulse of the latest tech developments, marketing real estate just got a whole lot easier...