Friday, October 27, 2017
A successful mobile promotion can catapult your brand to a higher level, bring you more customers, greater awareness and strengthen your customer base. But, to achieve this level of success, your mobile promotions must include specific elements and be built properly from the ground up. In this article, we will discuss what these strategies are and how you can implement them to ensure success.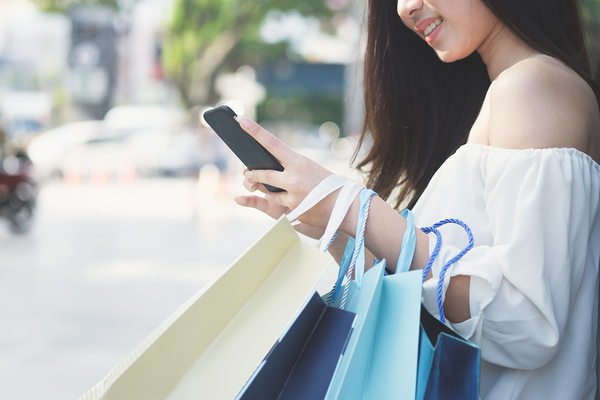 Launching a successful mobile promotion starts with three key focuses. Keep these in mind as you implement new strategies.
1. Engage your customers – Consider your customers' needs and what they desire and engagement will come easily. Once engaged, customers will be more apt to buy from you.
2. Save time – As a small business owner, you are likely wearing multiple hats and your time is limited. There are time-saving tools out there that can make your promotions simpler to execute. We will discuss these later in the article.
3. Increase revenue – Ultimately, your goal is to increase revenue. Choose strategies and tools that will allow you to track your performance so you can put more effort into the strategies that are working and avoid spending time, money and effort on the failing ones.
In this article, we will walk you through a solid blueprint on how to start, maintain and execute successful mobile promotions, keeping in mind these three principles above. 
Laying the Groundwork
To execute a successful mobile promotion, you need to build the right foundation first. Without a solid foundation, your promotions may not result in the sales and engagement you expect, and you will have lost time and money in the process. Here are some vital tips to help you get started with your promotions the right way.
Know Your Audience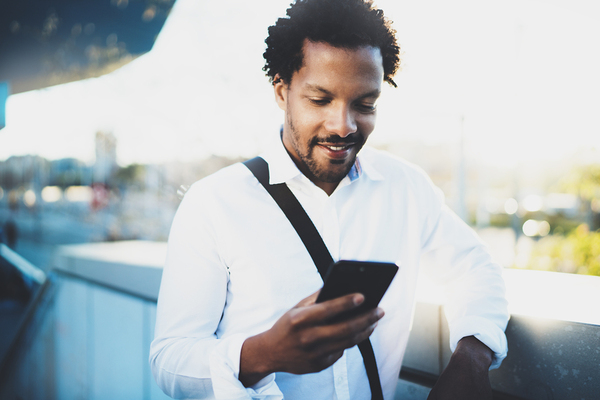 If you have been in business for some time, you may already have an idea about who your customers are, or you may have even created marketing personas. Marketing personas detail your target customer's traits from age and gender to income, location and even interests. 
Creating personas is vital if you want to target your messaging and products to what your audience desires. But, when we talk about mobile promotions, you need to take this one step further. To research your mobile promotion audience, think about where and how your target audience may use their mobile phones.  Where would you find them scrolling through their Facebook and Instagram profiles, texting a friend or checking their emails? Would they be walking next to your business during rush hour? Will they be teachers leaving school after class mid-afternoon looking for a quick bite on their way home? Try to enter the minds of the people you serve and create scenarios where they are likely to use their mobile phones. This information will help you craft mobile promotions that will attract and engage them and get them inside your store.
Build your customer contact list
Before you can send out a mobile promotion, you need people with whom to share your promotion. This requires building a list of targeted contacts who will be interested in your offer.
There are two pieces of contact information you can capture to build your list: phone numbers and emails. With emails, send promotional messages; and with a phone number, text or call people with your messages. Note: If you have customers' cell numbers in a database, you still need to get their permission before you send them promotional texts and messages.
If you have customer emails already and you want to gather phone numbers so you can send permission-based texts, ask customers via email if they'd be interested in receiving text messages from you. Either at the bottom of your current emails or in a separate email, promote your list, and tell your customers how they can benefit from giving you their phone number. The key to success with this is to make your promotion all about them and stress how giving you more ways to contact them will make their lives better. To sweeten the deal, offer discounts or coupon codes to new subscribers and use limited-time deals to create more urgency. Offer incentives for sharing as well.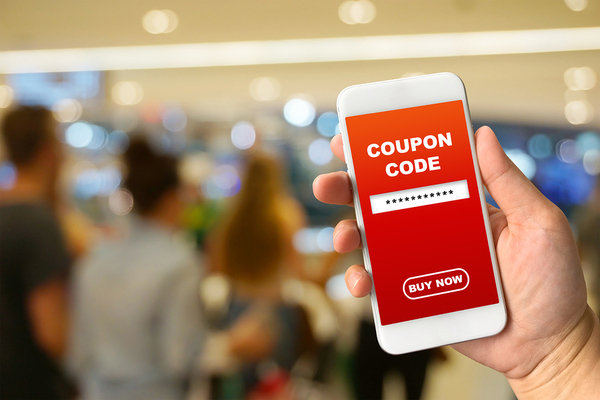 Other ways to compel people to join is to promote your lists in-store (on signage and near your cash register), on your website, and on your social profiles. Keep in mind that your recipients may be using a mobile device when seeing your call to action to join your lists. So, ensure your emails, landing pages and website are mobile-friendly.  
Keep your messaging simple and user-friendly, and make it easy for new subscribers to opt-in. They can fill out a form or simply send a message to you with a custom code to opt-in. Also, let potential subscribers know how often you will be texting them so they will not view your messages as spam.  
Tip: As you are building your list, if possible, acquire demographic information that will help you craft more targeted messages for your promotions. For example, are your subscribers female or male? Parents? Are they married? Understanding this information will allow you to segment your lists and focus your message to a specific audience, thereby increasing your conversions.  
Set Up the Right Tools
To send successful mobile promotions, you need the right tools that will help you get the most engagement and response from your recipients. Since mobile promotions attract people on the go, choose tools that will help you engage them on their phones. Two tools to facilitate high mobile engagement are voice broadcasting and text messaging.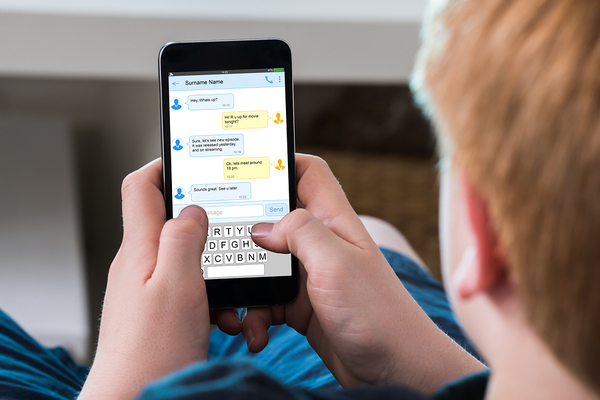 Voice broadcasting is a low-cost way to reach your mobile customers. Voice broadcasting enables marketers to send personalized voice messages to hundreds or thousands of contacts simultaneously. Send promotional phone blasts and directly connect with recipients or leave a message. Voice broadcasting is also effective because voice adds a human touch to your message, which can foster an emotional connection.
Text message marketing is highly effective for mobile promotions as texts are opened by 98% of recipients. It is also more effective than email marketing since email open rates average about 17-25%. Additionally, text message marketing is the quickest way to reach your recipients while they're on the go. Send text messages to all of your recipients simultaneously and do so at a low cost for only pennies per text.
If you want to learn how you can use these tools and leverage your contact list to launch high-converting, effective mobile promotions, simply enter your email here to read the rest of this article.
Tips for Successful Execution
You built a strong foundation, you have your messaging systems set up, and you are ready to launch your mobile promotions. Here's where it gets exciting! It's time to develop your messages, hit send and track your results. Below are some important tips to help you maximize your promotions and make them successful.
Message Alignment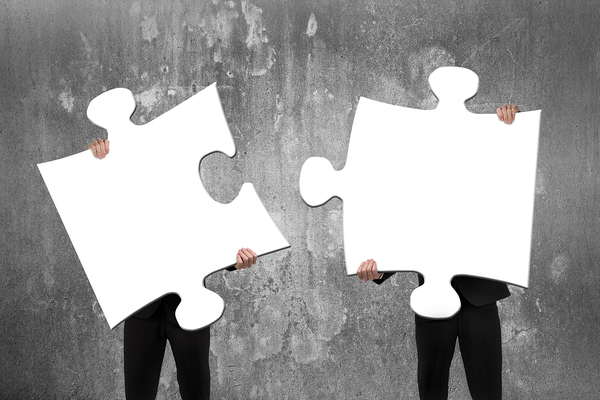 If you create the same message and blast it across all of your marketing platforms, your mobile promotions may fall flat. To maximize success, tailor your promotions to the tools you are using. Let's take a look at the two tools we discussed prior and review how you would align your promotional messaging to each.
If you are using voice broadcasting, here are some tips to remember:
Keep your voice message to under 30 seconds, so it is not too long. If it is longer than 30 seconds, it may bore listeners. 
Mention the important content in the beginning and make it compelling. State your offer right away so recipients keep listening. 
Segment your messages to a specific audience. You may have a couple of different messages for the same promotion depending on to whom you are sending them. As discussed earlier in this article, if you can gather demographic information from your subscribers, this strategy will work better.  
Since these messages are verbal and not shown in text form, keep coupon codes and discounts easy to remember and repeat them several times throughout the message. 
Be friendly! When creating your message, read your script with inflection. Keep the tone light and engaging and tailored to your target. One tip is to smile while reading the message. Your tone will naturally be friendlier. 
If you are using text message marketing, here are some messaging tips:
Keep them short and sweet and get to the main content right away. People using their mobile devices are likely on the go and distracted, and they do not have a lot of time to focus on communication, especially when the text is from someone who is not a close contact. Attract your recipient's attention by sending short, yet captivating, messages that state the benefit right away.
Reveal who you are. People may be hesitant to engage with your text due to spam concerns. To connect with recipients right away, state who you are so they know the message is legitimate.
Make a connection. It's more difficult to establish a connection with text messages than with voice broadcasting since there is no human voice. To establish a connection, keep the messaging friendly and targeted, while empathetic and understanding. For example, if you are sending a text to hard-working mothers, empathize with them right away so they feel like you understand them. A message like this may do the trick: You work hard for your kids and your family. You deserve a break. Empathetic messages will help to remove any walls of skepticism and allow the recipient to connect with your communication. 
Avoid slang and abbreviations. Another way to keep your message from appearing spammy is to avoid slang and abbreviations. Stay away from marketing hype as well and words like "amazing," "Get it NOW," and excessive exclamation points. Keep it classy and on brand. If the offer is good enough and targeted to your audience and you did your homework, you don't need "hype" language. 
Campaign Timing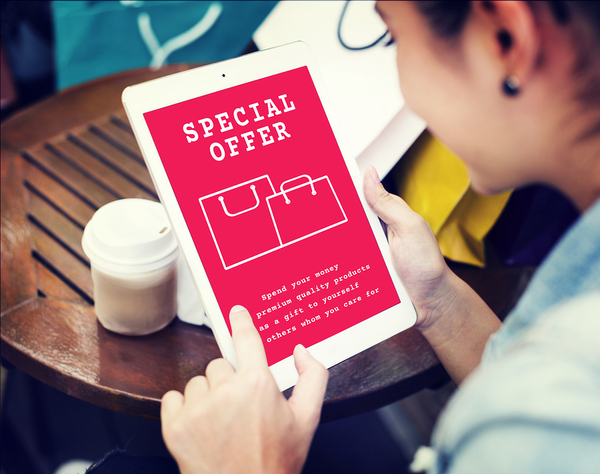 Did you know that the timing of your promotional messaging can affect your results? Here are some tips:
Send your messages during the recipient's day and not during their nighttime. Waking them up in the middle of the night will not result in a happy customer. Also, send your messages at a time that makes sense with your promotions. For example, if you are sending promotions for family dinner specials for your local restaurant, send your discounts a couple of hours before dinnertime instead of early in the morning so the message doesn't get lost in translation by the time dinner rolls around.
Consider your promotion expiration dates as well. If your promotion is expiring on a Saturday at midnight, don't send a reminder at 11 pm, one hour before the promotion ends. Give your prospects time to take full advantage of your offer. 
Track Your Results
It's essential to track the results of your mobile marketing campaigns so you can optimize your messaging.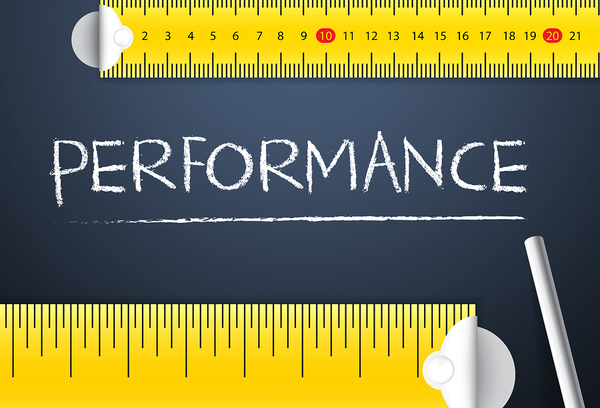 One way to track your results is to use custom coupon codes, one per promotion. Calculate how many people used the code and purchased, and compare these figures with the total number of recipients and how much money you spent. This will help you determine if you received a return on investment for your promotion.
Also, if you partner with a reputable communications service, you can track your text marketing and voice broadcasting results directly within the solution's interface. 
If you want to track sales that came from your links, use a tool like Google Analytics along with Google's URL Builder. With the URL builder, add custom tags to the end of your links to organize them and track how each one performs inside Google Analytics. The URL builder links can be quite long, however, so use a URL shortener to create a URL that your prospects will be able to visit easily and also remember. 
Conclusion
Build a successful promotion from the ground up by creating a strong foundation. Then, send targeted, engaging messages using cost-effective, time-saving tools. If you would like to check out CallFire's text message marketing and voice broadcasting solutions for your mobile promotions, sign up for a free account here. 
An industry veteran, CallFire's solutions help brands like yours capture a broader audience and cost-effectively extend their reach. If simple, time-saving and affordable is perfect for your small business, let us get you set up with a communication solution that will help you get better results from your mobile promotions. Sign up for free here to get started!
Want to learn more?
Download our product guide to get started with Voice Broadcast
DOWNLOAD NOW