Friday, December 16, 2016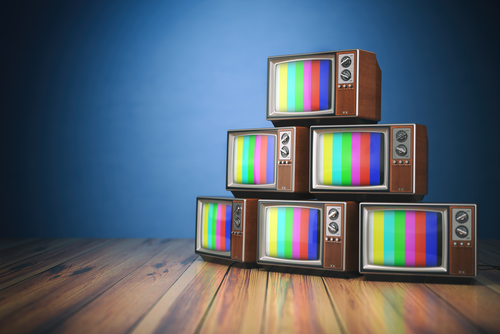 Shows like American Idol and America's Got Talent may trigger an eye twitch or a full gasp of air. They're nerve-racking, exciting, and emotional because the momentary fate of contestants relies on viewers' vote via SMS. You might not be broadcasting a talent show, but shows like these prove that text messages come with quick results. If you use TV or radio to advertise your business, tacking on text message marketing to your strategy is a profitable move. An SMS call-to-action (CTA) can effectively increase your business because of its immediacy. Here are a few reasons why using a text message CTA can improve your business.
Conveniently Serves Busy Bodies
It is estimated that about 90% of mobile phone users carry their phones at all times. People tend to work, run errands, eat, walk, work out, and lounge with their phones at arms-reach, and many people even sleep with their phones. Although this statistic derives partly from neuroticism, the reality is that this fast-paced economy and cultural lifestyle requires immediate action. As a business, you need to continue to give convenience to your leads if you want them to turn into customers. Introducing a CTA during a broadcast ad makes it simple for viewers and listeners to engage with your brand even while they are multi-tasking.
It Motivates Action
CTA language should consist of strong and direct verbs such as "text", "buy", "shop", "download" and "subscribe", accompanied by additional words and phrases to hint at exclusivity such as "limited time", "today only", "before it's gone". Using this type of wording can stimulate people's minds and evoke emotions to act quickly before they miss out. Because the SMS CTA on broadcast implies that the action is as simple as touching a few buttons, people will likely be motivated to take the action.
You Can Track Ad Success
SMS campaigns let you analyze how well a broadcast ad performs. Whenever you add your CTA to a broadcast media campaign, along with its specific keyword and short code, you are able to compare which ads are most effective. For best results, test out various ads in different channels or locations by creating unique keywords for your CTA. This keyword should not be complicated nor hard to remember. If your brand allows for it, you can be quirky when choosing a keyword. You can track how people interact with your ad depending on the type, placement, language, audience, keyword, etc. Once you know what works for your broadcast ads, you can refine your ads and budget.
Before you create your text message CTA, make sure you understand your business's goals with your overall advertising efforts. As soon as you are solid in your objectives and target audience, an SMS CTA can streamline the efficiency of your marketing strategy.