Wednesday, March 16, 2016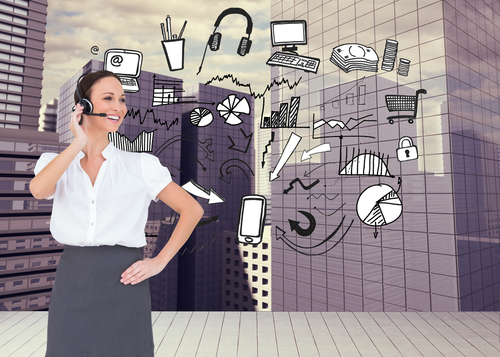 One of the best ways for businesses to allocate money in an advertising budget is to spend the most on ad channels that are bringing in the most customers or potential customers. Call tracking is a great way to determine exactly where a company's leads are coming from, so that emphasis can be put on reaching these people in a way that's meaningful for them and profitable for you.
Call tracking gives businesses the ability to have the mobile phone numbers on their websites replaced by a tracking number whenever a person visits the site from an ad. Moreover, call tracking lets you see exactly where a person saw you online (through an ad you posted, a consumer ratings website, or referral partner) so that you can keep track of what sources bring in the most business.
Should all businesses use call tracking? Most companies can benefit from including call tracking in their marketing campaigns. Some businesses should utilize call tracking techniques if they want to stay completive in their markets, grow a local consumer base, or reap the benefits of PPC (pay per click) marketing.
1. Home Improvement and Repair Service Companies
If you're a plumber, carpet installer, landscaper, cleaning service provider, or similar company in the home improvement and home repair niche, you need to be tracking your inbound calls. If you receive a large volume of calls each day, you must track where your customers and potential customers are coming from, what website or source site they saw you on, and what their level of engagement in the project is thus far. You can find out all of this through call tracking.
2. Real Estate Salesperson
Real estate salespeople often work a certain territory, which makes it crucial that they gain clients in the cities close to where they are. It doesn't help an agent's business having to invest a lot of time finding out about a client's needs when this can be easily seen through call tracking. When you track your calls as a real estate salesperson, you get a better idea of those you can help and those you can refer.
3. Travel Providers and Hotels
Travel providers and hotels spend a lot of money trying to get people to call into their reservation centers, so they place ads on a lot of different websites. It makes sense to track calls coming from these different outlets to see which marketing efforts are bringing in the most travelers. The travel industry is hugely competitive. If you're in it, you need to be tracking your guests' originating websites and focus efforts on those channels.
4. Attorney
If we're going to talk about professions with a great deal of competition, we have to mention the legal field. Attorneys are doing all kinds of innovative things to get their name into the public, and they should be using call tracking along with these advertising measures. If you're a lawyer, track your calls, find out which websites and search engines are sending potential clients your way, and focus on those ads that are bringing you the most business and money.
5. Information Technology (IT)
If you work in IT, you probably have ongoing ad campaigns online that will bring you business and money. IT is not typically a business that sees a lot of emergency service calls or curiosity calls. People looking for IT companies have usually thought long and hard about their needs. So, as part of your patient and thorough marketing campaign, you should use call tracking to find out more about your potential clients.
6. Education
There are many ways to use call tracking in education. Since education (at all levels from pre-K to college) is important to a large number of people, there are websites dedicated to compiling school information, reviewing schools, offering school locations, and more. Tap into these resources and use call tracking to help you determine where might be best for you to use your advertising dollars or send out press releases.
If you want to know where your money is being spent, if it's being spent effectively, and where to allocate costs in the future, consider a call tracker as part of your overall marketing campaign.