Tuesday, May 19, 2015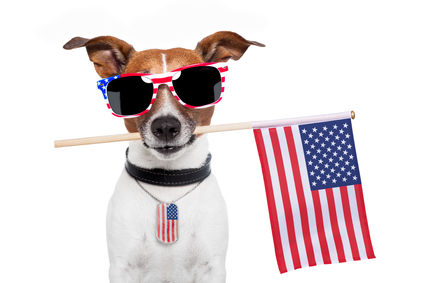 As with any holiday, Memorial Day offers the chance for large and small businesses alike to increase sales, spread brand awareness, and gain new customers in addition to engaging current ones. A holiday that's considered the official kick-off to summer, Memorial Day is not just about beer, barbecues, and pool parties of course; it's also about remembering fallen soldiers and what it means to be American.
Check out a few Memorial Day marketing ideas to implement:
Time-Sensitive Campaign
Time-sensitive campaigns are ideal for holidays, such as "Planning a Memorial Day barbecue? Receive a free pie with a meat purchase of $20 or more when you order before 3pm!" End your promotion in days or hours...either way, it should be quite effective.
Mobile Coupons
According to recent research,
mobile marketing campaigns
have a much higher redemption rate than their traditional counterparts. They also cut printing costs, and provide an easy way to entice customers. Create a Memorial Day coupon for use all holiday weekend long or on the holiday specifically. Make it an exclusive coupon for opted-in customers, and attract would-be customers by offering the coupon if they sign up for your email/text message list.
Social Media Contest
A fun marketing idea for Memorial Day, create a social media contest that involves captioning a photo, taking pictures and using certain hashtags, or whatever else you want that applies to your business. Use patriotic ideas, such as poetry contests about America or the best all-American photo. A hashtag contest that involves taking funny pictures with one of your products in the background or foreground always wins over consumers, as it offers the chance to be creative and a bit silly. Focus on popular Memorial weekend traditions, like family, community, and country.
Special Event
Another way to engage customers over the holiday weekend is with a special event. Perfect for bars and restaurants, try advertising Memorial Day beer and wine specials along with a specific food menus and live entertainment, such as a live local band on your rooftop bar. Go a step further and offer discounts to those with military identification.
Free Sample "Experience"
Who doesn't enjoy free samples? Use a related app to create a free sample "experience" by offering samples to those who share your deal on social media platforms. For example, Sample App allows you to create a community of fans and brand advocates spreading the good word about why your business rocks or why you're proud to be a business that supports the troops. Increase leads, social media awareness, and more.
Happy Hour Campaign
Make up a "happy hour" campaign that offers exclusive deals for two or three hours the week leading up to Memorial weekend. For example, a home goods business could offer specials on grillware from 5pm to 8pm every day leading to the holiday.
Try these and other creative marketing ideas for Memorial Day this year and enjoy the fruits of your labors while remembering the labors of our fallen heroes.