Thursday, March 19, 2015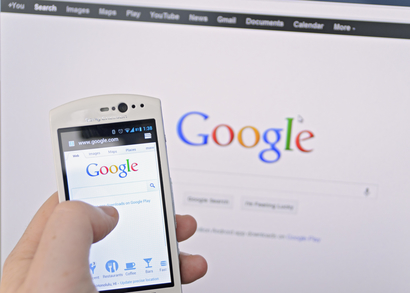 In the relatively new world of the mobile smartphone, there's a great deal of published data that can be confusing to sort through. Recently Google partnered with Nielsen to better understand how consumers use their mobile phones when they decide to shop. There are several key aspects of the study which pertain to mobile marketing and consumers' mobile habits.
Consumers devote time to mobile research.
Consumers spend an average of 15 hours per week performing mobile research using apps and mobile web. Approximately 59% of consumers visited a business' website in their search, and returned to the site an average of six times before deciding to make a purchase. To take advantage of this data, optimize your site for many different kinds of mobile visitors (i.e., Android and iPhone) and make it easy to convert.
Mobile research begins with a search engine.
Nearly three-quarters of all consumers begin their mobile research with a search engine. Other starting points include branded websites and apps, so you'll want to account for those types of visitors as well. Your search ads should target mobile-preferred users with specific calls to action. Also, make sure that your website is easy to find via mobile search, and offer pertinent apps to frequent visitors of your site.
Contrastingly, apps account for the most time spent on mobile.
Mobile users spend about 89% of their time using mobile apps, meaning they are only surfing the mobile web 11% of the time. It is important to mention that Facebook and gaming apps eat up about half of the time users spend on their phones. In order to maximize your exposure to mobile consumers, invest in ads that appear in other apps – especially games and/or Facebook – and be sure to create an available app for your business as well.
Proximity and immediacy.
When mobile users utilize their devices to search for a product or service, not only do they want it fast, they want it nearby. About 71% of mobile users look up store locators to find a business, and 69% of consumers expect there to be a storefront within 5 miles of their location. Of these users, 55% make a purchase within an hour. Your site should enable location extensions to let consumers know how close they are to a store, providing directions and phone numbers for the location. Furthermore, enable click-to-call actions on your site, simple mobile checkout options, as well as details about products and their availability.
Multiscreening has become more common.
While mobile users begin their research about a product or service from their smartphones, they don't always end up purchasing from their mobile device. Often they will switch devices, preferring to end their purchase on a tablet or desktop computer, for example. For this reason, make sure that you continue to optimize your site for all types of devices (i.e., tablet apps, as well as the varied web browsers for PC/Macs: Firefox, Chrome, Opera, Safari, and Internet Explorer), and make your web site is both mobile and traditionally web friendly when it comes to converting visitors.
From a macro perspective, the data is pretty clear. Mobile users tend to start with a search engine on their phones, seeking both local and immediate options, and many end up finalizing their purchase of a product or service from another device. Consider these aspects when you develop your mobile marketing campaigns and web site conversion processes.