Thursday, November 13, 2014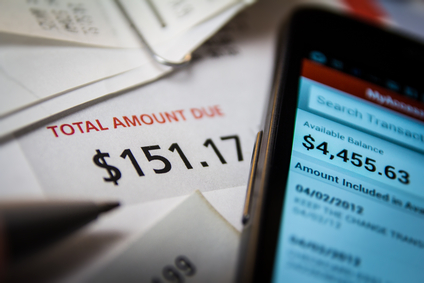 Dealing with customers who don't pay is never pleasant, and can seriously affect your ability to pay not only company bills, but personal bills as well. Rather than watching your business be affected by financial loss, check out the following options for improving the collections process:
1) Establish Payment Guidelines
Let customers know "from the get" how and when to pay you. Clearly define payment guidelines on your official website, order form, brochure or other means, including which credit cards you accept. Provide guidelines for checks as well.
2) Get It In Writing
Create a contract, memo or agreement that states the consequences of failing to pay. When going over contracts with clients, have them initial the payment section so they can't claim you "didn't tell" them about payment or that they "didn't understand" how to pay.
3) Send Reminders
Send reminders leading up to the payment date. Email is one option, and texting another.
Text messaging
is especially ideal as most people have their phones on them all the time, which increases the chances they'll get the notification. Emails are easily ignored, but many people immediately read text messages.
4) Use Voice Broadcast
Try
Voice Broadcast
, another effective payment date reminder. A simple method of sending notifications among other alerts, it's a cost-effective option for reaching more customers in a timely fashion. Send customized messages using real voices or text-to-speech; create messages for one or a few customers, or hundreds if not thousands. Give them an automated pay-by-phone option to increase easy of payment.
5) Be Persistent
Sticking to your proverbial guns and demanding customers pay is perhaps the most challenging part of trying to collect. The natural inclination to "rescue" other people or let sob stories affect you can easily result in no payment or seriously late payment. Collecting is often especially difficult when trying to sell a service, as putting the work in comes first, and billing second. It may also be difficult for customers to understand what you're losing when they don't pay. Use whatever methods you find most useful and keep at it.
6) File Lawsuits
When dealing with customers who just won't pay, you must be willing to sue, or threaten to sue. Small business owners are sometimes perceived as "weak-willed" or otherwise unwilling to "go to the mattresses" and demand what's theirs. Show customers you're on the same professional level as larger counterparts and be ready to sue. If customers value their reputations, they'll be more than willing to pay rather than face a lawsuit.
Use these tips to ensure clients pay when they should, and give yourself the chance to focus on other areas of your business.