Thursday, September 25, 2014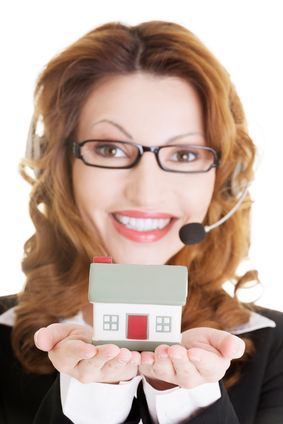 IVR, or Interactive Voice Response Technology, is something every real estate agent should utilize. Why? Rather than spending most of your budget on marketing hoping the phone will ring, or losing sleep because you don't want to miss a call, you could use IVR, a simple yet highly-effective tool more commonly known as the "call capture hotline."
A client calls a computer instead of a telephone when IVR is implemented, with the computer featuring super-sophisticated interactive software. The software answers the phone, plays an outgoing message to your customer, and transfers the call the appropriate agent, informational recording, or to your phone number if necessary. How calls get routed and the particulars of a phone tree design are all up to you. The system can also send you a text or email notification about the call, including customer phone number, the extension called, and call time.
Toll-Free Numbers
Rather than advertising your phone number, you can advertise your IVR or "hotline" number, which is typically an 800, 877, 888 or 866 toll-free number. You may also advertise your code or extension number, such as "800-555-2121 Ext. 2060."
Why the toll-free number? Every toll-free call is basically a "collect call" in that the receiver is entitled by law to know who's on the other end of the line. Typical caller-ID block software is essentially ineffective when a toll-free number is calling, so every single caller dialing your hotline is providing you with his or her phone number! Even better, the number and extension dialed is sent to you while the person is still on the phone. You subsequently have written proof of the call, so when you call the customer back, you won't be violating Do-Not-Call laws for 90 days.
Non-Committal Communication
In addition to every call getting sent to your inbox featuring a valid phone number, the number of phone calls you get increases. Many customers in the early stages of buying a home aren't interested in talking to an agent yet, so the hotline provides easy, non-solicitous information pertinent to the caller's interest. You can return the call without putting customers off, an invaluable asset.
Use your hotline to capture leads anywhere and everywhere—yard signs, flyers and other print ads, websites, business cards, and so on. You'll enjoy more calls, and won't miss a single lead, even if the customer hangs up!
Track Results
IVR also makes it easy to collect responses and track results so you may fine-tune what's working and what isn't. Set up surveys and polls if you like, or use IVR to send appointment and open house alerts.
Check out an IVR system today and transform your real estate business tomorrow!