Michel Veys
Chief Executive Officer, CallFire
Michel is an action-driven, entrepreneurial tech executive who thrives on hyper-growth and successfully scaling up venture-capital-backed startups in mobile, cloud, SaaS communications, and payments. He combines an open collaborative leadership style with great operational, financial experience and general management expertise. He led the integration of three fast growing ad technology and marketing companies into one brand entity to execute on a single strategic and operational vision. Prior to joining CallFire, Michel was COO of Jajah, GM at Paypal, and a member of the executive teams at Trintech, Visa, and Intel.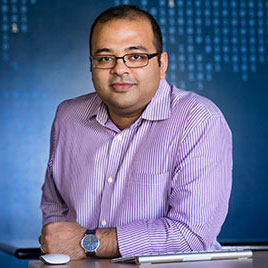 Vijesh Mehta
Co-Founder, CallFire
Vijesh has over 10 years of experience taking web-based services to market and sits on the board of four major web-based platforms. He also has extensive experience in shaping corporate strategy and exceptional knowledge of highly scalable software architectures. His previous endeavors include the widely recognized consulting firm Skyy Consulting, which developed one of the largest open-source telecom platforms available today. Fun fact: Vijesh got his first computer at age 8, at which point he proceeded to write his first lines of code in Basic while trying to get a game to work.
Punit "Pete" Shah
Co-Founder, CallFire
A developer by trade but business technologist at heart, Punit has over a decade of experience with product design and execution. Early in his career, he served on engineering teams at Microsoft, co-patented technology for stroke rehabilitation, and began building VoIP systems that handled tens of millions of calls monthly for telecom carriers. Today, his industry experience and business mind are a rare commodity - while primarily driving product design and requirements he contributes on most teams here, including operations, development, marketing and design. Its no coincidence, he is also regularly advising the startup community. Apart from CallFire, Punit is a little-well-known socialite in the Los Angeles area - spending his free time dancing, traveling, and rubbing shoulders with his tens of thousands of contacts. He holds a bachelor's in computer science from the University of California, Irvine and a master's in information technology from Harvard University. Fun fact: Way back when - he created the CallFire brand name!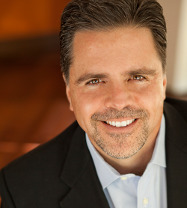 Charles Hilliard
Member, Board of Directors
Charles is a senior executive with 25 years of strategic, operating, and financial management experience, including leading two venture-backed technology start-ups through $1 billion+ IPOs. Previously, he was an Advisor at Dropbox, a leading cloud-based storage and file sharing company, and Special Advisor to the Board of Directors at Demand Media (NYSE: DMD), a leading digital media company. Prior to that, Charles was President & CFO of Demand Media, managing over 100 personnel and all aspects of accounting, finance, legal, and IT operations. During his five-year tenure, the company tripled annual revenue to over $350 million, returned 5.6x to common shareholders, closed several strategic acquisitions, raised $135 million in private growth equity and, in January 2011, raised $174 million in the first US Internet IPO to achieve a market capitalization of over $1 billion since Google. Previously, he served as President and CFO of United Online (NASDAQ: UNTD), starting as CFO of its predecessor, NetZero. During an eight-year tenure, the company achieved a 100-fold increase in annual revenues to over $500 million, returned 16.8x to common shareholders, and became a member of the Standard & Poor's 600 Index. A former investment banker involved with the successful execution of over $30 billion of financing transactions and mergers and acquisitions. Select clients included Time Warner, Disney, Coca-Cola, Harrah's Entertainment, Digital Equipment Corp, Times Mirror and Office Depot. Licensed CPA with extensive public reporting and SEC experience, including successfully appearing before the SEC's Office of the Chief Accountant (OCA).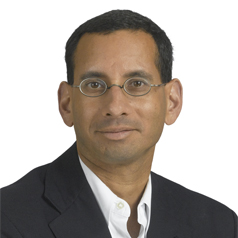 Abhijeet Lele
Director, Investor Growth Capital
Abhijeet leads Investor Growth Capital's Healthcare investing activities in North America. He joined as a Managing Director in April 2009, and is based in Investor Growth Capital's New York office. Before IGC, Abhijeet spent 10 years as a Managing Member of EGS Healthcare Capital Partners, a venture capital firm focusing on private and public investments in biotechnology, specialty pharmaceutical, and medical device companies. Prior to EGS, Abhijeet was with the New York office of McKinsey & Co., where he primarily served medical device, pharmaceutical, and health insurance clients. He previously held operating positions with Lederle Laboratories, Progenics Pharmaceuticals, and Clontech Laboratories. Abhijeet received an M.B.A. (with Distinction) from Cornell University and an M.A. from Cambridge University, where he studied Natural Sciences.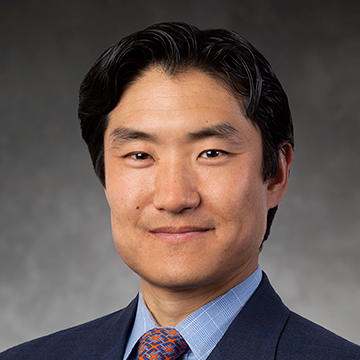 Pete Chung
Director, Morgan Stanley Expansion Capital
Pete Chung is a Managing Director and Head of Morgan Stanley Expansion Capital and Co-Head and Managing Member of Morgan Stanley Venture Partners ("MSVP"), Morgan Stanley's technology and healthcare focused late-stage funds. Previously, Pete co-founded Morgan Stanley Technology Ventures, the strategic investment arm of Morgan Stanley Technology Investment Banking, and Pete was also involved with Morgan Stanley Principal Investment's growth equity investing activity. Pete joined Morgan Stanley Technology Investment Banking in 1993 and helped open Morgan Stanley's first Silicon Valley office in Menlo Park in 1994. Pete is a graduate of Dartmouth College and the Stanford Graduate School of Business.