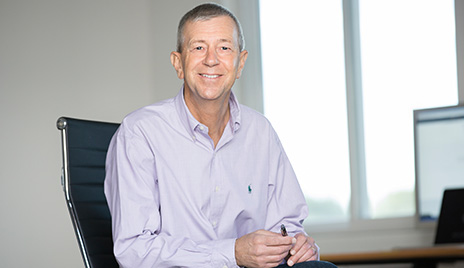 Michel Veys
Chief Executive Officer
Michel is an action-driven, entrepreneurial tech executive who thrives on hyper-growth and successfully scaling up venture-capital-backed startups in mobile, cloud, SaaS communications, and payments. He combines an open collaborative leadership style with great operational, financial experience and general management expertise. He led the integration of three fast growing ad technology and marketing companies into one brand entity to execute on a single strategic and operational vision. Prior to joining CallFire, Michel was COO of Jajah, GM at Paypal, and a member of the executive teams at Trintech, Visa, and Intel.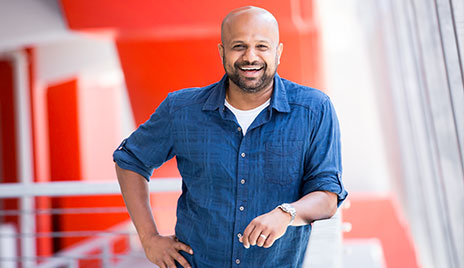 TJ Thinakaran
Chief Operations Officer & Co-Founder
TJ is responsible for day-to-day operations at CallFire, as well as overseeing CallFire's major corporate development initiatives. He also leads CallFire's Governance, Risk & Compliance efforts. He has more than a decade of experience in software solutions and architectures. Before co-founding CallFire, he worked at IBM Corporation, where he consistently delivered results on high-visibility, high-risk projects. When not at his desk, you'll find TJ on his yoga mat or cycling the canyons of the Santa Monica mountains.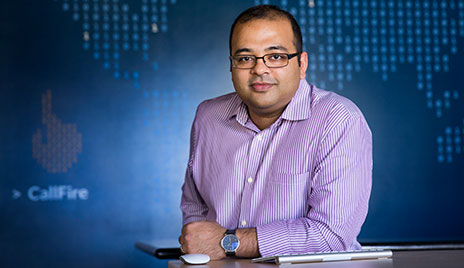 Vijesh Mehta
Chief Technology Officer & Co-Founder
Vijesh has over 10 years of experience taking web-based services to market and sits on the board of four major companies with web-based platforms. He also has extensive experience in shaping corporate strategy and exceptional knowledge of highly scalable software architectures. His previous endeavors include the widely recognized consulting firm Skyy Consulting, which developed one of the largest open-source telecom platforms available today. Vijesh got his first computer at age 8, at which point he proceeded to write his first lines of code in Basic while trying to get a game to work.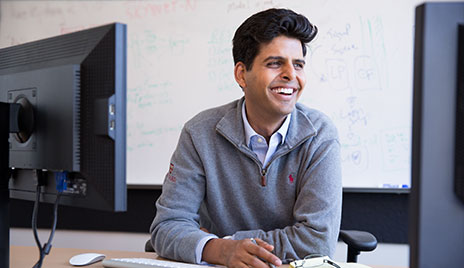 Punit "Pete" Shah
Chief Growth Officer, Chief Data Scientist & Co-Founder
Punit Shah is an expert at creating, transforming, and maximizing data driven, low friction businesses. Shah has had repeat success in creating industry leading marketing efficiency through online channels and developing high ROI, easy to use, online products to meet the needs of wide underserved markets. Shah's leadership approach drives growth through a harmonious combination of scalable data analysis & reporting, crisp goals, powerful vision, deep empathy, and strong culture.
Shah is an active advisor to companies that engage his interests and expertise. He also spends as much of his time as possible mentoring and guiding his contacts on how to achieve the next phase of professional and personal growth.
 
Lionel Etrillard
Chief Financial Officer
Lionel is a tech executive focused on driving the financial strategic vision of the company while building a solid planning, accounting and compliance foundation. He thrives on Identifying key drivers and collaboratively disseminating information to take action. Lionel comes with a wealth of financial experience in SaaS, software, hardware and M&A in companies ranging from startups to publicly traded entities including InvestCloud, iRise, Conexant and Rockwell.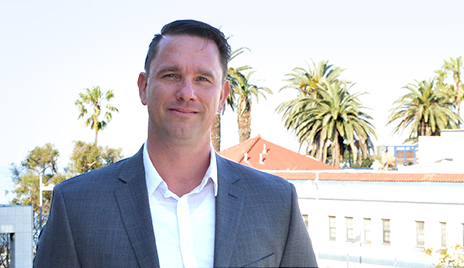 Luke Wilson
Chief Revenue Officer
Luke was raised working in and among small businesses, and seeing the impact those organizations had on their communities. That experience — combined with a BS in Economics from Indiana State University — instilled in him a dedication to empowering such businesses to become more efficient and effective. Luke comes to CallFire from Angie's List, Main Street Hub, and YourMembership, where he built and guided teams laser-focused on providing best-in-class solutions for small- to medium-sized businesses (SMBs). On warm weekends, he can be found relaxing lakeside in Austin, TX.