The CallFire family of brands are leading providers of easy-to-use, self-service text and voice marketing solutions for thousands of businesses across the US & Canada. Our flagship brand, EZ Texting, leads the market in online mass texting services. Our companies specialize in helping local businesses grow and retain their revenue through proactive outreach and engagement. Our solutions also support customer service, collections and logistics communications.
In addition to serving local businesses, we empower non-profits, religious groups and other organizations to improve their outreach efforts. CallFire is headquartered in Santa Monica, California, with affiliated offices in Austin, Texas and Kiev, Ukraine.
Company Culture
CallFire prides itself on having a highly collaborative, innovative, and passionate team. Our office is just blocks away from the Pacific Ocean. When the team needs to take a break, they are likely to be found playing with the office dogs!
CallFire hires only the best and the brightest -- interesting people who work hard and play hard. That simple philosophy works: CallFire has grown every year since its founding in 2006, and has repeatedly been named one of the Best Places to work in Los Angeles.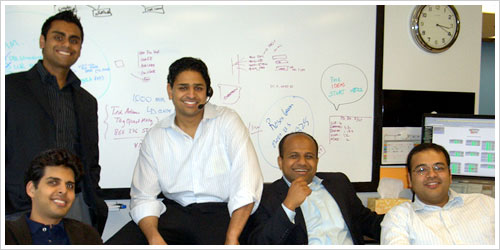 The CallFire Founders
Locations
Headquarters
1410 2nd St., Suite 200,
Santa Monica, CA 90401
Phone (US): +1.877.897.3473
Phone (Int): +1.213.221.2289
Fax: +1.310.943.0415
Austin Office
7020 Easy Wind Drive
Suite 250
Austin, TX 78752
Phone: +1.877.897.3473
Fax: +1.310.943.0415
Pasadena Office
14 N Fair Oaks Ave, Suite 500
Pasadena, CA 91103-3635